Pile carpet weaving machine
Double rapier double face carpet weaving machine made for weaving pile carpets with different types of weaving yarn, such as pp, wool, viscose, silk, polyester, acrylic, technical yarn ,...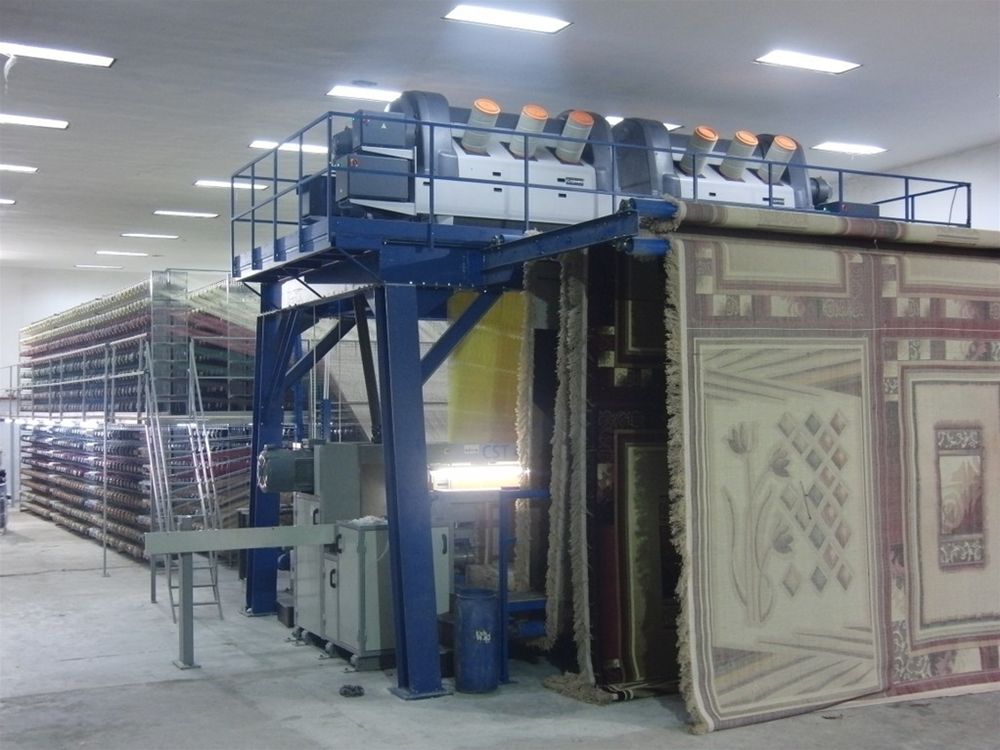 Features:
The pile carpet weaving machine can weave single ,double or three shot.
4 rapiers are made of carbon and the rapier heads all have widia parts to ensure perfect working of the weaving machine. Combinations with flatweaves are also possible.
All groundwefts and reed densities are possible.
Construma weft accumulators are delivered with this pile carpet weaving machine.
Pick up regulator is done by motor for easy pick changing.
The weaving machine has 6 heavy groundshafts. Equipped with lancets for a stable pileheight.
Strongly build and requires less maintenance.
Available up to 5.2 m weaving width.
Double or single beamstand with electric let off system.
Electronic jacquard up to 12 colours.
Available with or without Dobby system.
For industrial use. Price and delivery time depend on your requested specifications.